Upstate Karate is a school, not a gym- and the lessons we teach our students can be applied far beyond our doors.
Welcome to Upstate Karate, where discipline and self-control are at the heart of our training programs. Founded by famed karate master Ray Thompson with a mission to empower individuals of all ages, our karate school is dedicated to nurturing physical and mental discipline through the age-old practice of karate. Whether you are just a beginner or an experienced karate practitioner, you will find a fully supportive and inclusive community at Upstate Karate. We believe that all true strength comes from within- and our goal as a karate school is to teach our students to harness it.
We believe in promoting a positive and inclusive environment, where mutual respect and camaraderie thrive. In addition to honing physical skills, our students develop important life skills that extend beyond the dojo. The fundamentals of discipline and self-control learned in our karate classes have a lasting impact on personal and professional growth. Our focus on character development equips students with invaluable skills such as improved focus, perseverance, and self-confidence — traits that contribute to success in all aspects of life.
A recently-inaugurated Legend of Carolina Martial Arts, Ray Thompson has practiced karate for a full 50 years! His lifetime of experience and his love of passing down what he knows to the next generation make him a natural teacher of the craft. Under Ray's guidance, his son Stephen would go on to become a world-famous mixed martial artist. Through decades of dedication, Ray has earned the rank of Hachidan/Hanshi in the art of Tetsushin Ryu Kempo- a rare honor only bestowed upon the most prolific masters of karate. He teaches the adults, as well as the Little Dragons (3-4 year olds).
Head Instructor | Junior Kempo
Nicknamed "The Wonderboy," Stephen Thompson is a professional mixed martial artist known for his brilliant leg kicks, impressive agility, and unwavering determination. Through years of hard work and dedication, Stephen earned a black belt in American Kempo Karate. Having learned what he knows under the tutelage of his father, Ray, Stephen loves giving back, and equipping children with not only the ability to defend themselves, but critical values such as self-control and patience. He teaches the 5-10 year olds, helping them learn the basic skills they will need to progress as students of karate.
Head Instructor | Teen Kempo
Tony Thompson has dedicated his life to the pursuit of physical excellence and instilling discipline in others. Born and raised in a small town, Tony's passion for sports and martial arts began at a young age. The drive that was instilled in him as a child spurred him on to play college football at Elon as a defensive lineman, where he utilized his strong, quick hands, agile footwork, and discipline on a daily basis. He then embarked on an amateur kickboxing career. Today, he focuses on teaching the technique and mental discipline required in karate for the middle school and high school age groups.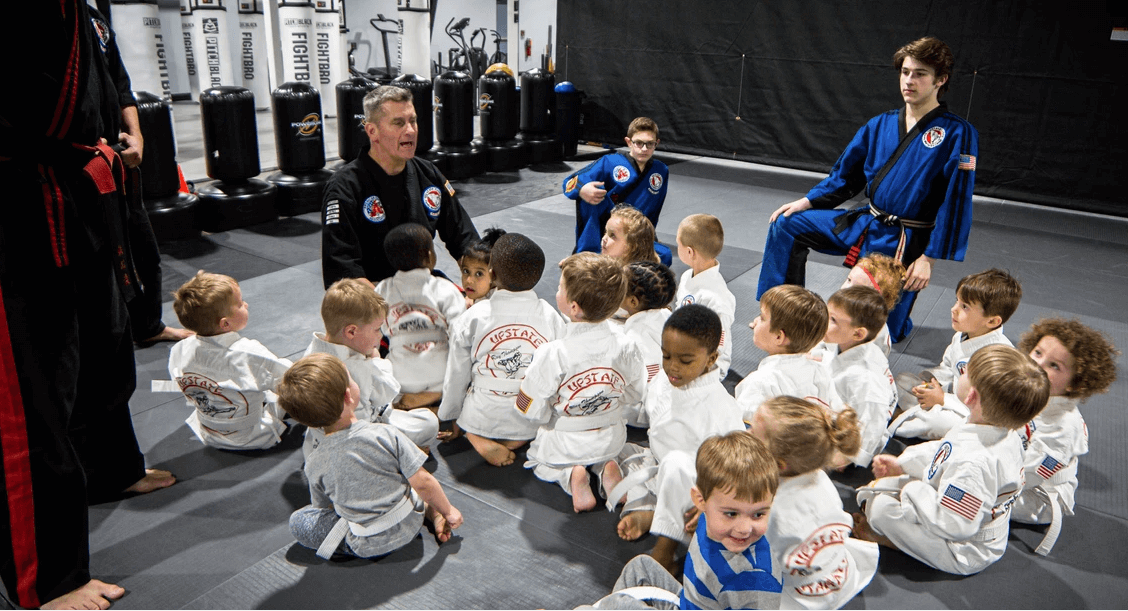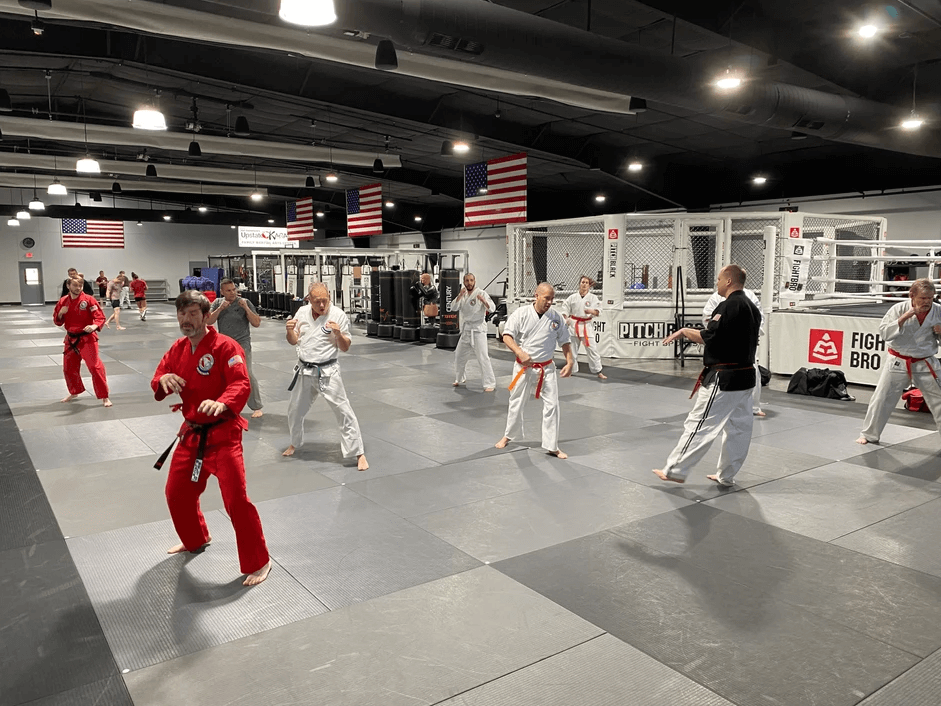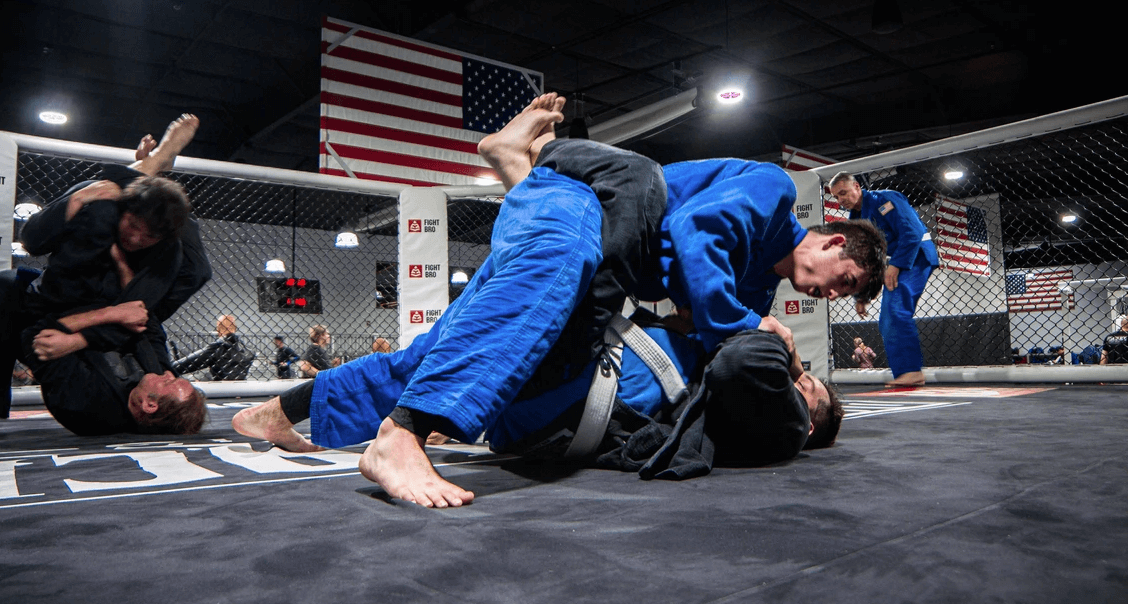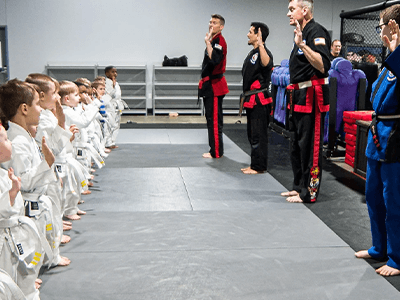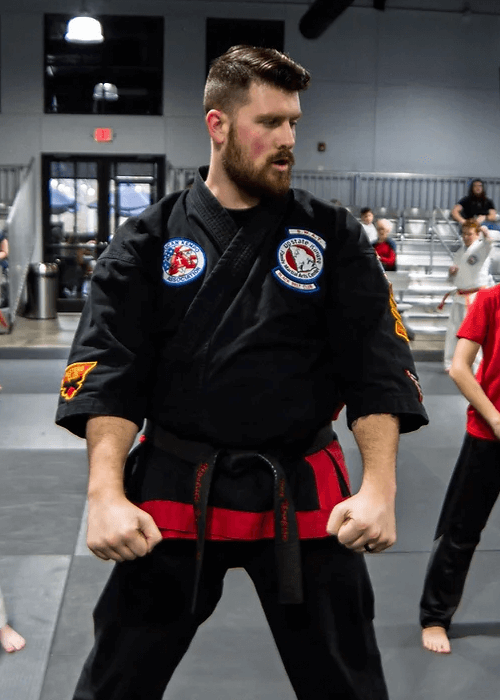 A Family

Martial Arts Studio
Classes available for
all age ranges
LOCATION
122 Blakely Rd Simpsonville, SC 29680
HOURS
MONDAY - THURSDAY: 11 AM - 9 PM
FRIDAY: 11 AM - 7 PM
SATURDAY: 10 AM - 12 PM